Ice Cream Social & Blessing of the Animals - July 9, 2017
The West Fairlee Community Club and the West Fairlee Center Congregational Church on Middlebrook Road once again held their Old Fashioned Ice Cream Social, followed by a Blessing of the Animals on the adjacent church green. Music by Serenata.
The first Blessing of the Animals Service was held on Sunday, August 18, 2002 and this tradition has been continued each summer. Over the years we have had horses, dogs, cats, llamas, a parrot, ferrets, chickens, ducks and more!
To read more about this year's Blessing and Ice Cream Social go to the Valley News A Summer Pet Blessing in West Fairlee. The story written by Liz Sauchelli and photographs by Jennifer Hauck really captures this community event.
The following photos of the 2017 Ice Cream Social and Blessing of the Animals were taken by Violetta Faulkner. These wonderful pictures are her gift to the community. For more photos click here. For print quality photos, email Violetta at v.faulkner.studio@gmail.com .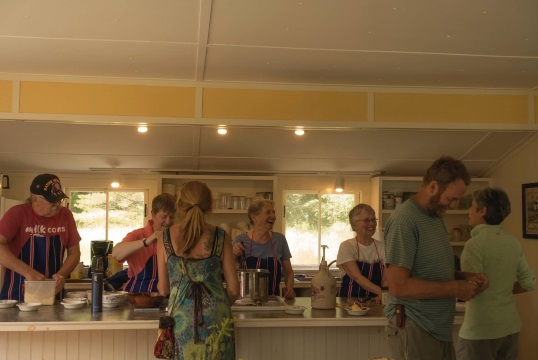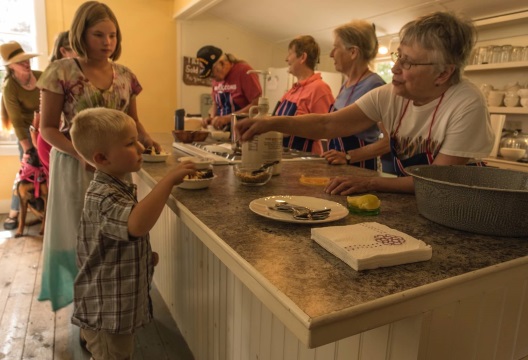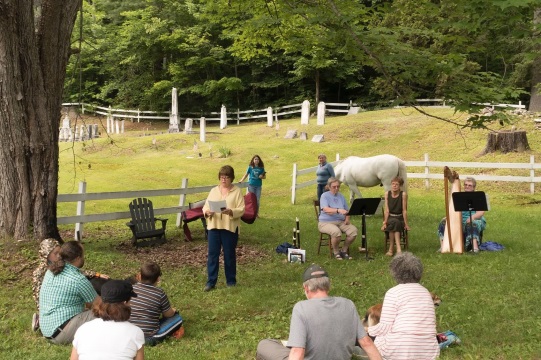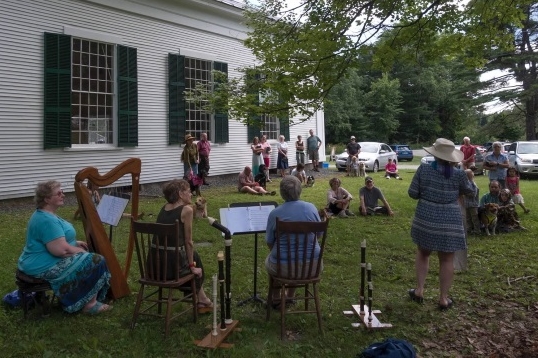 Blessing of the Animals - July 31, 2016
This year's blessing was lead by Rev Dr. C. Michael Caldwell, Pastor & Teacher from East Corinth. Participants were a 34 year old parrot, 2 Russian Terriers, and numerous photos both printed and via cell phones.
Prior to the Blessing of the Animals Service, the West Fairlee Center Community Club sponsored an Ice Cream Social at the Clubhouse ( more ) .