July 14, 2019
This years Blessing was again led by Rev. Brigid Farrell with a stop at the Community Club's Ice Cream Social first.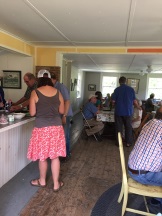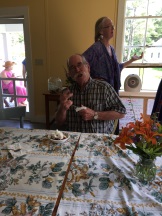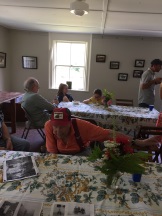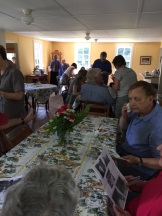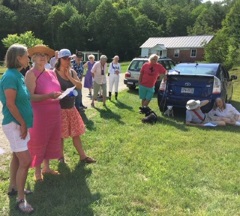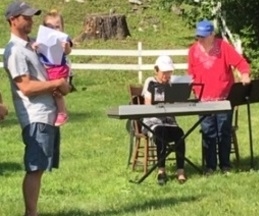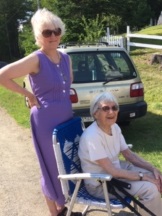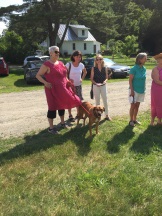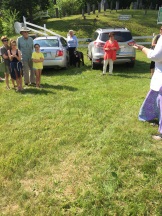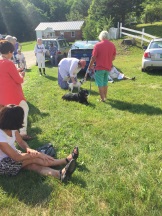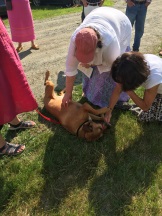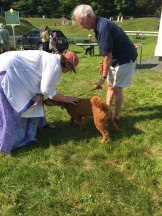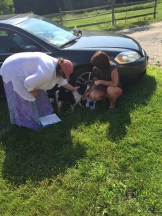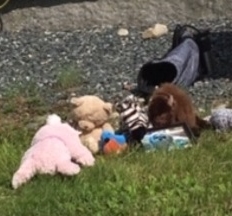 August 12, 2018
The Blessing of the Animals was led by Rev. Brigid Farrell after a stop at the Community Club's Ice Cream Social. Even though it was a cloudy day, it did not dampen the spirit of the neighborhood get together including the visit of a Red Tail Hawk.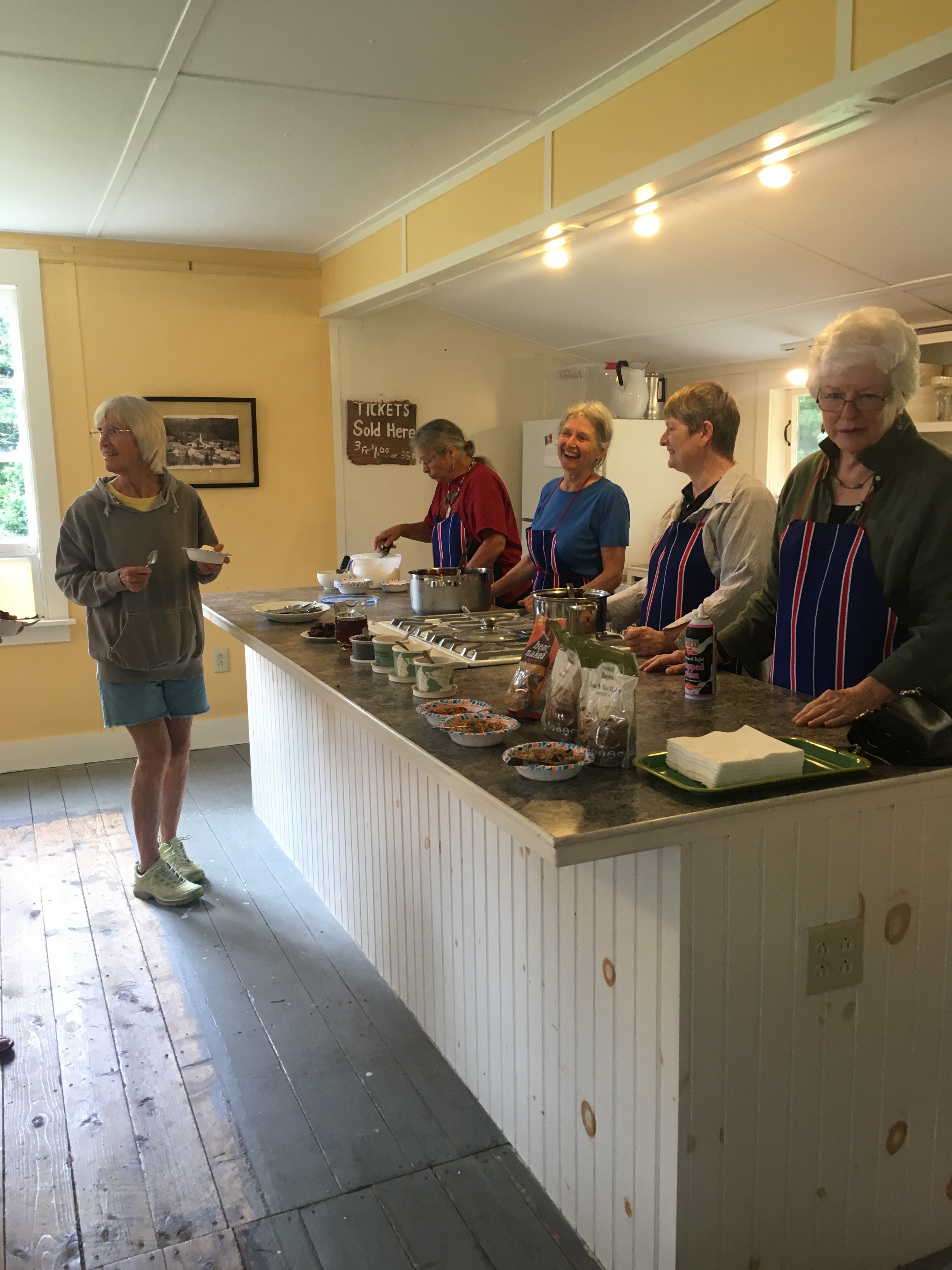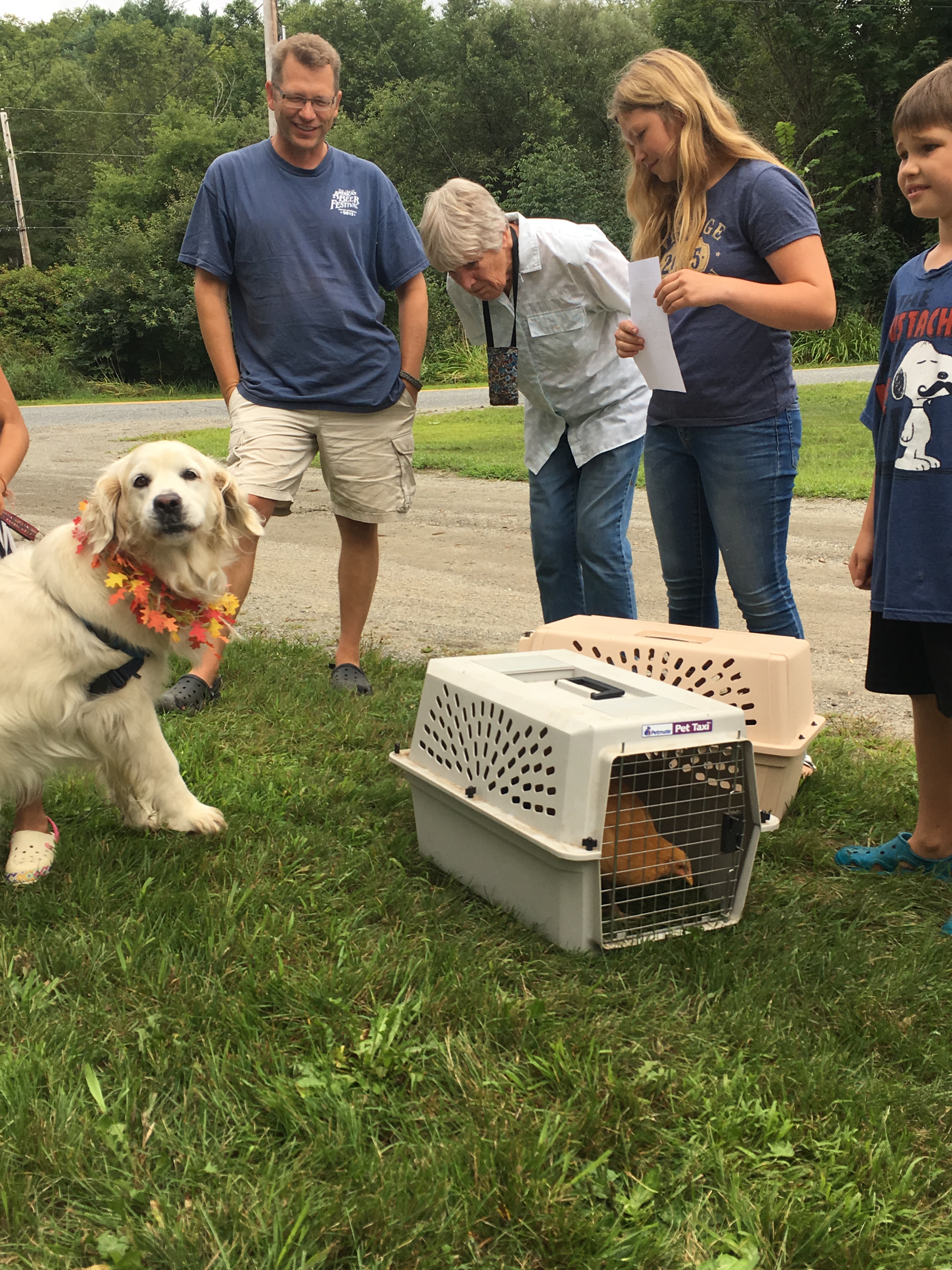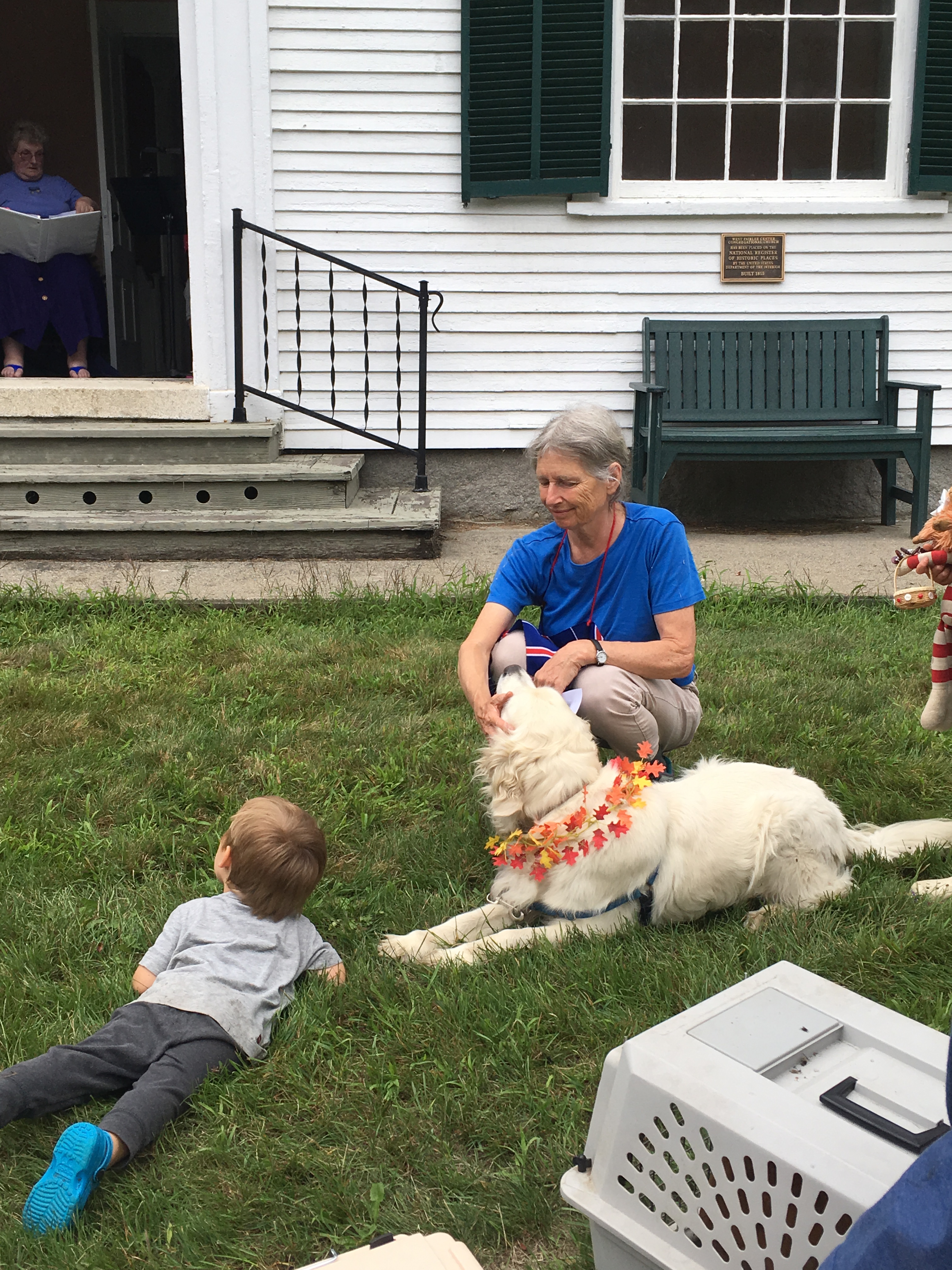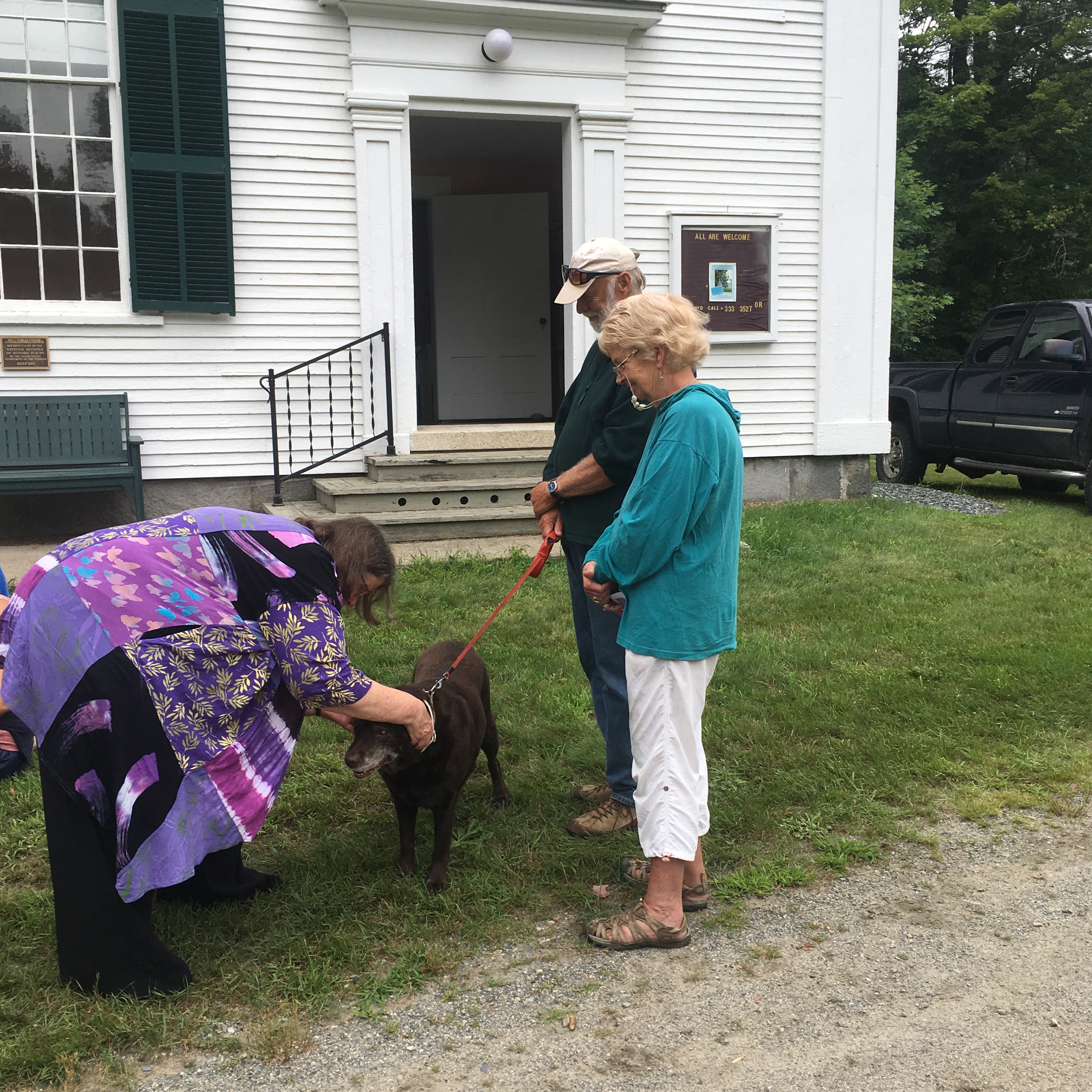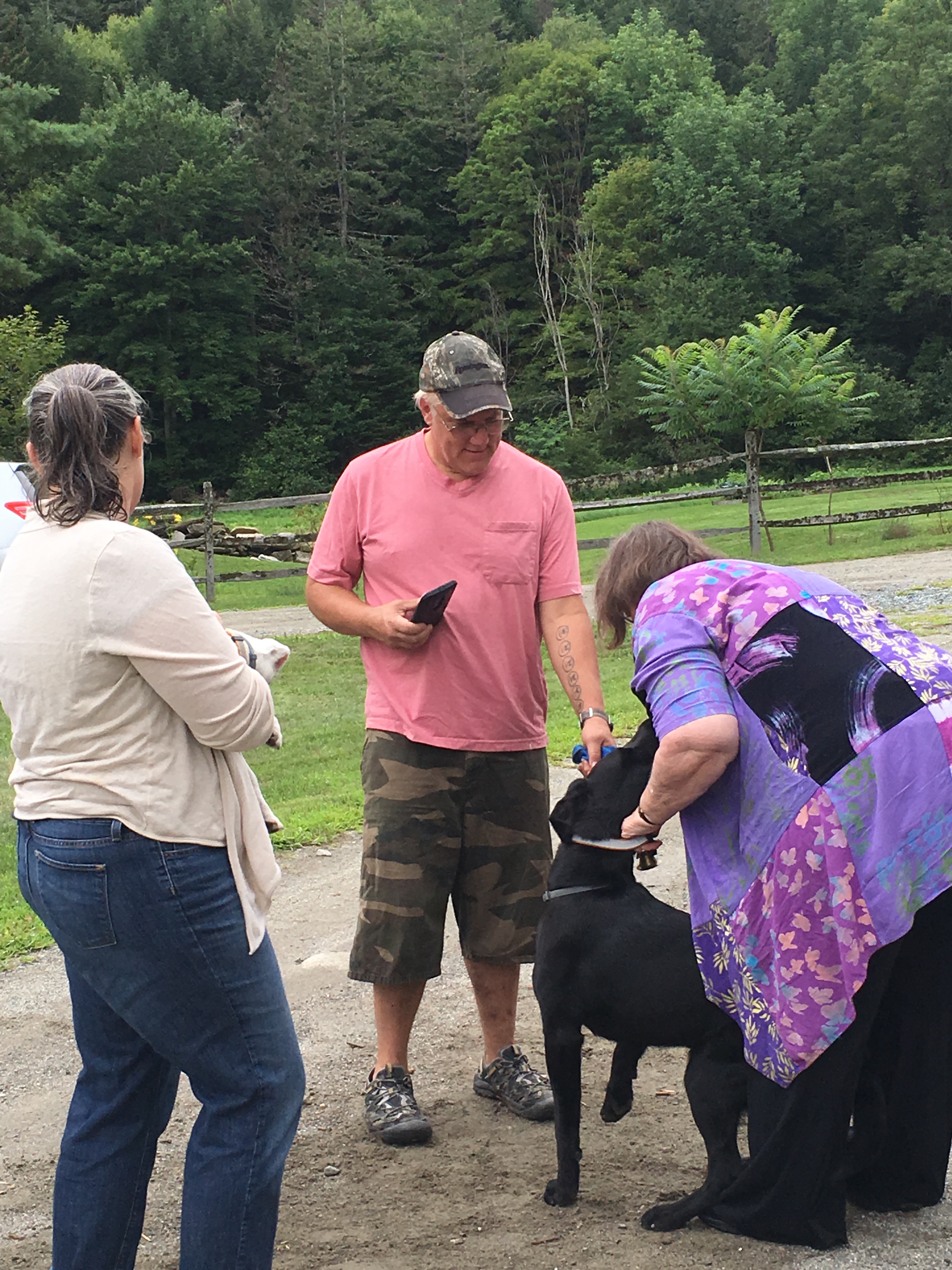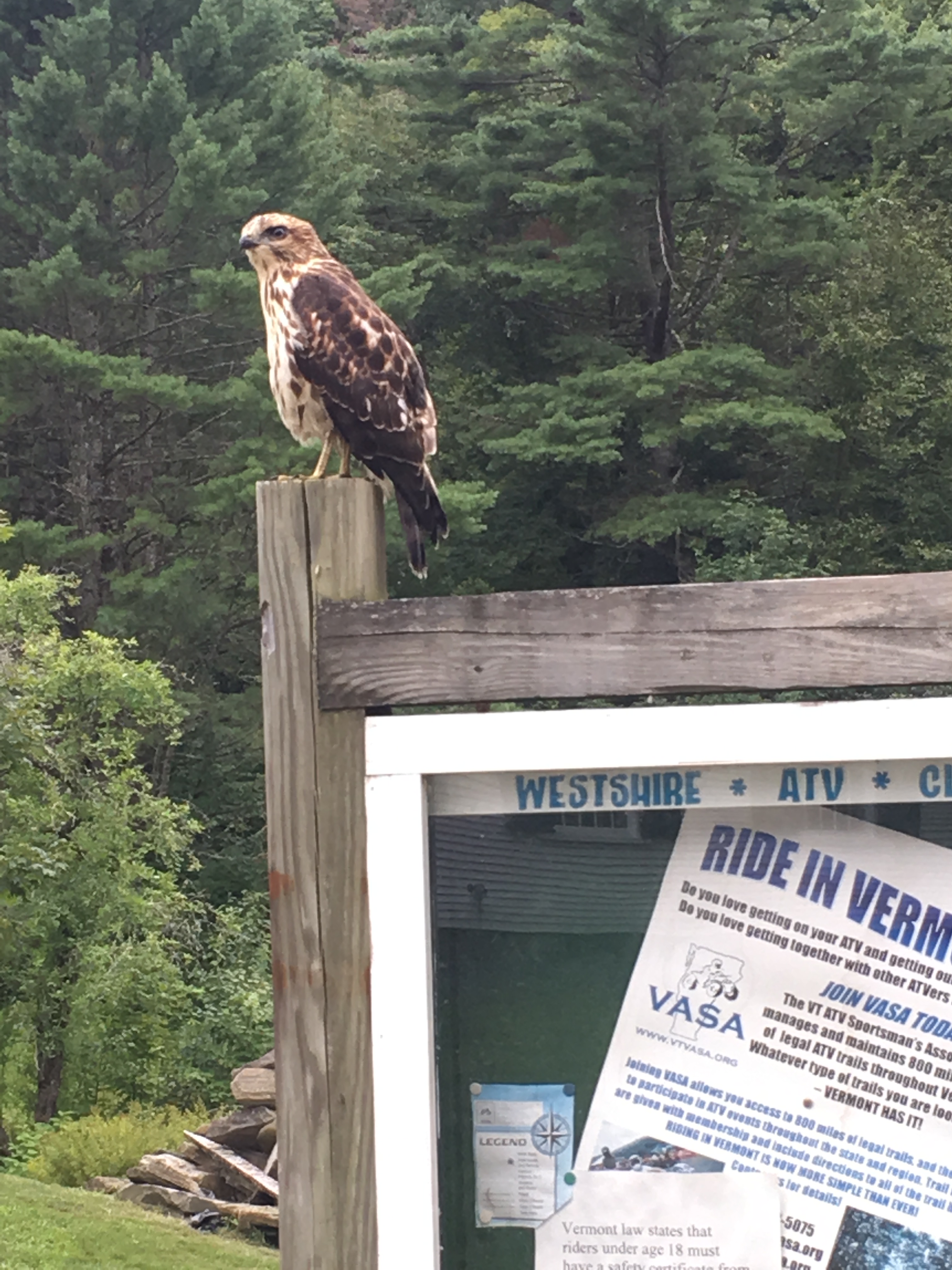 July 9, 2017
Rev. Robin Junker-Boyce of Thetford Church led the Blessing with music provided by Serenata. The following photos were taken by Violetta Faulkner. These wonderful pictures are her gift to the community. For more photos click here. For print quality photos, email Violetta at v.faulkner.studio@gmail.com .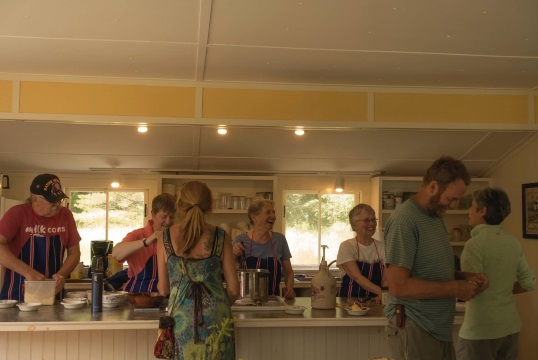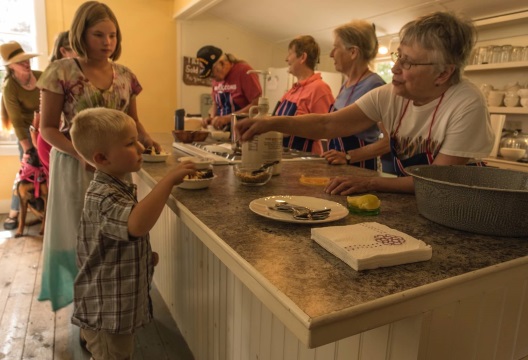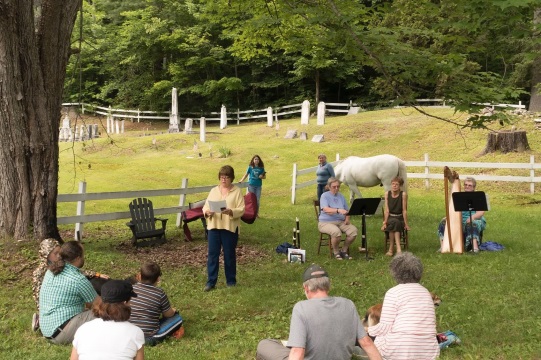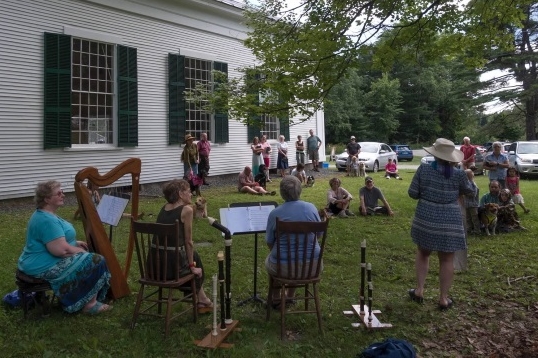 Blessing of the Animals - July 31, 2016
This year's blessing was lead by Rev Dr. C. Michael Caldwell, Pastor & Teacher from East Corinth. Participants were a 34 year old parrot, 2 Russian Terriers, and numerous photos both printed and via cell phones.
Prior to the Blessing of the Animals Service, the West Fairlee Center Community Club sponsored an Ice Cream Social at the Clubhouse ( more ) .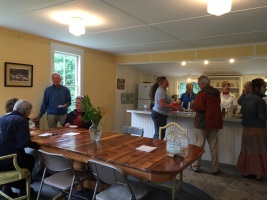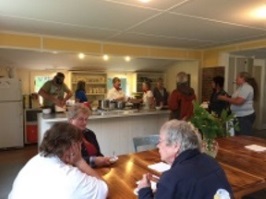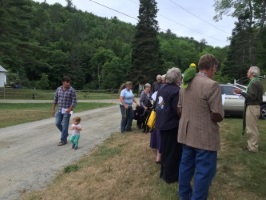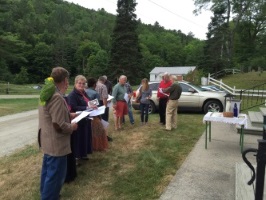 Blessing of the Animals 2015